­Wedding Gift Ideas for The Couple's Parents
There's nothing special like the feeling of a Wedding. It involves multiple processes like planning, organizing, arrangements, shopping, and the most important part is gifting.
Gifts are mainly bought for the ones who are close to us and parents being an integral part of the wedding should be served with something unique that looks thoughtful and at the same time, sweet sentiments should go a long way from here.
For parents, picking up a personalized present would be a great way to impress them. Something related to their hobbies and passion would truly work.
If you are planning to pick up those traditional gifts with sweet boxes or clothes, we would suggest you go through the below-mentioned list once, because you would always want to be unique, don't you?
Choose any wedding gift from the listed once to truly impress your parents:
A family photograph
Dig for a happy family photo and get that framed in a beautiful photo frame. This gift is special as it portrays a happy relationship all the time you have a look at it. Search for some unique photos like a family dance, or a candid photograph of yours with your mother and father. Get the photo professionally framed. To attach a heartfelt message along with it to make it more memorable.
A combination of yours and their wedding photograph
This is the sweetest gift you can ever give your parents. This is a unique idea and if displayed in the right manner, could be the most special gift for both you and your parents.
Make them feel where it all started from, right from their wedding and now you have a happy family. Along with it, sit together and play your parent's wedding video and be a part of their wedding times and memorable stories.
Do not worry, if the vintage photo album is sun-damaged or got blurry, just take a step ahead and bring that to the professional studio for the process of restoration.
Gift them a bottle of vintage or exotic wine
For many months, you and your parents must be juggling the wedding preparations so they might also not have had a chance to sit together and enjoy their time. So, it would be a great idea to search for wine with the perfect taste and enjoy it together.
With that, you can also play some games or chit-chat with each other and have fun.
Arrange pampering sessions for them
Who says that moms and dads don't need rejuvenation? Of course, they do but they do not commit that openly. So, that's your duty to get that arranged for your parents (and your partner's parents). Book an appointment with a well-known couple spa center and treat both your parents with a day full of rejuvenation and inner healing.
This is going to be the best gift ever they can get and remember it for a lifetime.
A movie together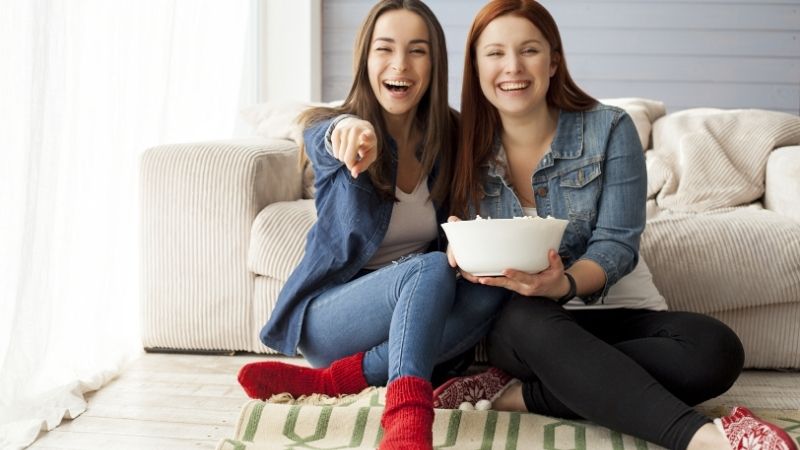 A gift can be anything. It does not necessarily need to be something that can be gifted like sweets and all. Surprise them with movie tickets and go on an outing with your family. This is the best idea. Of course, who doesn't love outings, don't you?
The best plan would be to plan for lunch or dinner after the movie gets finished. Why? Because everyone must be hungry by that time.
This could be an ultimate gift to your parents.
Om Ganesha Wall Hanging
It is not necessary that you buy only Om Ganesha wall hanging. You can choose from a variety of the religions you belong to. The sole purpose is that if you give something spiritual to your parents, they would be mesmerized.
Parents usually believe that God-named wall hangings bring positivity to the house and bring health and wealth. So, this would be an elegant gift for your parents.
Designer Bedsheets
Bedsheets are very useful which makes them a great gifting option. For gifting purpose, choose designer bed sheets which are skin-friendly and made of a good fabric. Bed Sheets consist of an attitude of sheer perfection that hits the beauty of the home and enhances the lavishness of its elegant style.
Choose the bedsheets season-wise, for the summer season choose vibrant colors with cool cotton fabric; for winters you may choose dark colors with velvet fabric.
Personalized wooden name plate
Gift this to your in-laws as it brings a sense of belongingness in both you and your parent's hearts. The striking nameplate with your surname engraved into it looks fabulous at your home's entrance. You can design it with floral beauty and hang that on a wall outside your main door.
So, these are some gifts which are not-so-traditional but yes, some modern ways of impressing your parents and your in-laws. We have listed down these uniquely designed gifts just for you so that you don't have to waste much time scrolling various online platforms.
Stay tuned to our page for more interesting and helpful posts.