Celebrate Akshay Tritiya at Home During Pandemic
Akshay Tritiya, a renowned festival of Hindus marks the birth of the sixth incarnation of Lord Vishnu, Lord Parshurama who was born on this day and hence people celebrate this day as Akshay Tritiya. It is also believed that on this day the beginning of Treta Yug was being seen.
When is Akshay Tritiya celebrated?
Akshay Tritiya is celebrated every year on the third day of the Shukla Paksha, also known as the Full Moon phase. Akshay Tritiya is known to be the most auspicious occasion for the Hindu Community. Many people believe that purchasing Gold as well as utensils on this day brings good luck and prosperity.
Are there different names of Akshay Tritiya in different regions of India?
Yes, there are different names given to this festival by the people of different states or regions. Among them, some include Akti in Chhatisgarh and Akha Teej in Rajasthan and Gujarat.
Important Timings during the festival of Akshay Tritiya 2021
| | |
| --- | --- |
| Date of Akshay Tritiya 2021 | 14th May, 2021 |
| Pooja Mahurat of Akshay Tritiya | 5:38 a.m. to 12:18 p.m. (14th May 2021) |
| Tritiya Tithi Begins at? | 5:38 a.m. (14th May 2021) |
| Tritiya Tithi Ends at? | 7:59 a.m. (15th May 2021) |
How can we celebrate Akshay Tritiya at home during the Pandemic?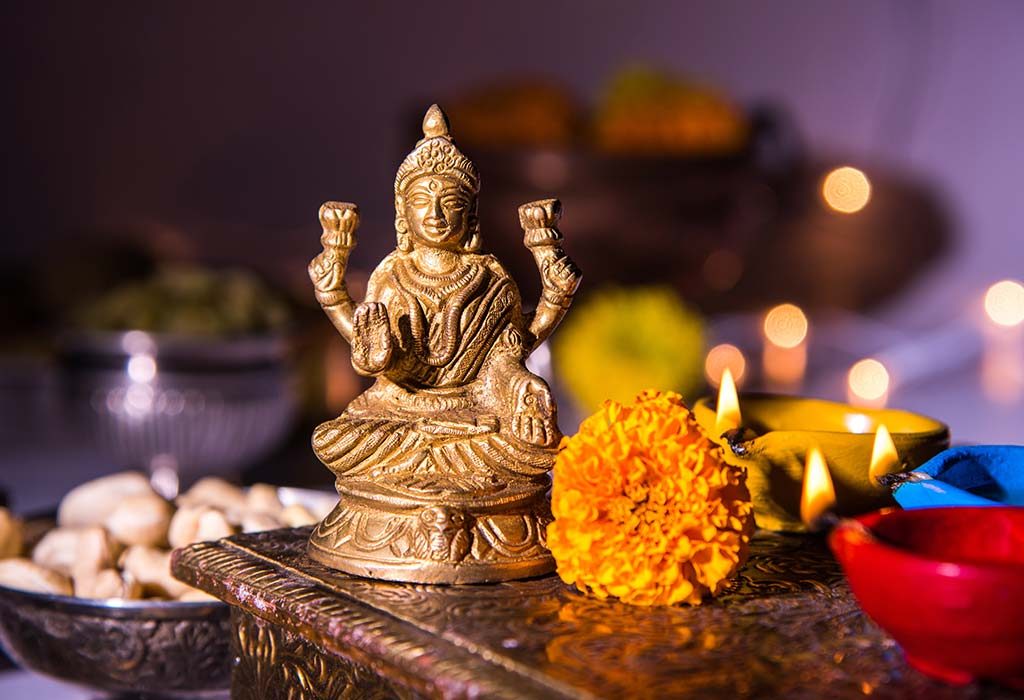 Most people are seen fasting all day long during the festival of Akshay Tritiya as they believe that it would bring them good luck and prosperity. Some go out for shopping utensils and gold, whereas, others go to Temples to offer their prayers to Lord Vishnu.
However, this year, due to the pandemic, the above-mentioned rituals might not be possible. So, we have to think of some new ways of how we can celebrate the festival of Akshay Tritiya at Home.
Wake up early for fasting
As usual, this ritual would be kept the same. As fasting and rituals related to fasting are done at home itself so this ritual would be performed without any change.
However, some people prefer to invite their friends and relatives to their homes so that they can celebrate the ritual altogether. Unfortunately, this would not be possible this year.
An alternative to this might behave a video conferencing call among yourselves so that you might feel connected.
Many people make donations on this day to the needy. But unfortunately, this would also not be possible to have this year due to the pandemic.
An alternative to this might be to donate to the foundations, or NGOs online. This way you will feel that even if you haven't donated physically to the needy people; your donations would reach through an online medium.
What are the dos and don'ts to be followed during the festival of Akshay Tritiya?
As we've discussed above, Akshay Tritiya is the most auspicious occasion among the Hindu Community. People prefer buying gold during this occasion as it is believed that anything bought during this occasion gets multiplied with the blessings of Goddess Laxmi.
However, there are some things which we have to take care of during the festival. It is believed that some things annoy Goddess Lakshmi and hence it should be avoided.
Let's find out about some dos and don'ts about the festival of Akshay Tritiya:
| | |
| --- | --- |
| Do's | Don't's |
| ·       Ensure Cleanliness: Akshay Tritiya is related to Goddess Lakshmi and it is believed that she loves the place which is clean and hygienic. Hence, make sure to clean your house on Akshay Tritiya before worshipping Goddess Lakshmi. | ·       Do not touch Tulsi Plant: According to Hindu mythology, the Tulsi plant is very dear to Lord Vishnu and hence it should not be touched before bath on this day or plucked. |
| ·       Wear Clean Clothes: It is advisable to wear clean and if possible new clothes on this occasion. It will not only multiply your prayers but also increases positivity and peace. | ·       Avoid having constructions at your home on this day: You must avoid any ongoing constructions at your home on this day. But you can always conduct "Mahurat" of your new house on this day. |
| ·       Be Positive and Polite: Stay calm during the festival of Akshay Tritiya and stay away from anger and negative thoughts. Doing this would purify your soul and brings peace at home. | ·       Do not end fasting the same day: The fasting on the occasion of Akshay Tritiya is done for the whole day and not for half day. Make sure you eat the next morning and not the same evening. |
So, be sure that you follow all these things if you wish to reap the benefits and get some amazing gifts from Goddess Laxmi.
Therefore, we've come to the end of this article. We hope that we've gathered everything well and are successful in conveying everything to you about the festival of Akshay Tritiya. We have covered all the important points which might help you during this occasion.