All You Need to Know About World Theatre Day
Entertainment plays a major role in our lives. It truly is a gift to all of us. Other than providing us with engaging content, it also influences our lives in so many ways. We often compare our lives from what movies show us. And without even knowing, we spend so many hours watching the ideas of others and hearing their stories. And imagine having a day dedicated to appreciate the effort that goes into making such content. Well, you can do it and a lot more this 27th March on World Theatre Day. But before this, let us know more about this day.
Origin of World Theatre Day
Not many know but it has been around since 1961 and was initiated by the International Theatre Institute (ITI). People host numerous of national and international theatre events to commemorate the occasion. Various theatres, professionals, theatre lovers, universities, academies, and schools actively participate in celebrating this day.
The World Theatre Day Message
Each year, a figure of world stature showcases his/her reflections and opinions on the theme of Theatre and a Culture of Peace. This is the World Theatre Day Message that is promoted throughout at the invitation of ITI. The first ever World Theatre Day Message was jotted down by the honorary Jean Cocteau in the year 1962. This message is also translated into over 50 languages with an aim that it reaches maximum number of people and the World Theatre Day is celebrated globally.
Now that we know a little about the World Theatre Day, let us also have a look at some of the fun ways in which you can celebrate it:
Watch a Play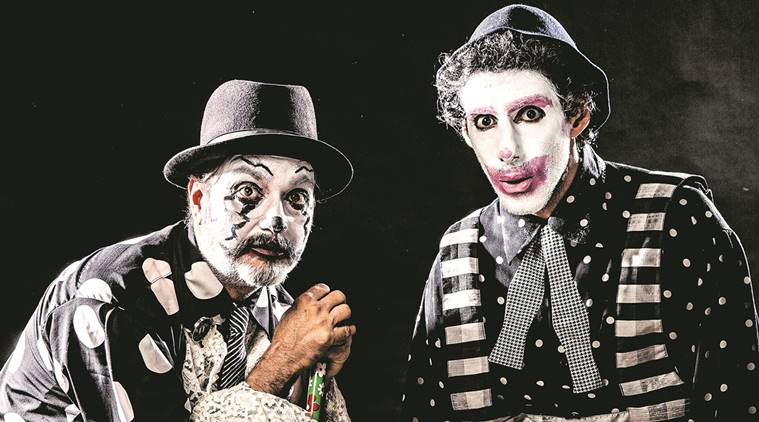 Rather than spending hours in front of your television, indulge in some theatre plays on this special day. Plan a day out with your loved ones and go to a nearby theatre or auditorium to witness live plays. We are sure that this will be an evening that you will not forget. It can either be a classic by the legendary Shakespeare like Hamlet, Othello and Romeo and Juliet or even a new creation by a local author in your town. No matter which play you choose, the experience is going to be amazing. Moreover, since plays are one of the earliest sources of entertainment, it is a great way to celebrate World Theatre Day.
Have a Musical Movie Marathon
Everyone loves good music. And when it heard along with a nice story, things get a lot better. So, why not have a musical movie marathon this World Theatre Day! It is one of the best ways to appreciate some of the evergreen musical movies. Not to mention, that you will be able to appreciate the work of great actors as well as music artists – two very important professions of the entertainment industry. Some of our suggestions would be the Les Misèrables, Chicago, The Greatest Showman, and Mary Poppins Returns. We are sure that you bound to have a melodious day with these. Music is a also a great part of Hindi Cinema and movies like Aashiqui 2, Rockstar, and Ae Dil Hai Mushkil would be great choices.
Go Back to Timeless Classics
Rerun all those movies and shows that you used to watch as a child. You can also pick some evergreen movies that your parents used to love. Theatre at that time was at its best and we are sure you will enjoy every minute of it! Some of the best movies to watch would be Goldfinger, Psycho, Titanic, The Shawshank Redemption, The Grand Budapest Hotel, and The Princess Bride. If you wish to watch some Hindi classics, you can go for Hum Aapke Hain Koun..!, Amar Akbar Anthony, Dilwale Dulhania Le Jayenge, Sholay, Gol Maal, and Kuch Kuch Hota Hai.
Donate to Arts Organizations
There are artists all across the world who need a platform to be recognised. And your small contribution can go a long way. The arts community goes through financially tough times as well. While the prominent actors and people associated with the industry are doing their part, a small contribution can help a lot of people. And you little donation can help a lot of people in making a career in this field. You can donate to any small non-profit theatres that will help showcase various talented people. With this little step, you will be able to have an impact on someone's life and celebrate World Theatre Day in true sense.
These were some of the ways in which you and your family members can celebrate World Theatre Day and have a gala time. We are sure that you would have a bunch of ideas as well. So, comment down below as to how you think this World Theatre Day should be celebrated.