Amazing Work From Home Outfit Ideas
Gone are the days when you used to get up every morning and select a stylish outfit for the day. Picking the right shoes, handbag, and other accessories that would go well with your outfit, all of these seems so unreal now. And we don't really know how long we need to wait until we get those moments back. Your trousers have been replaced by cozy pyjamas, your shirt by baggy t-shirts, and shoes, well who bothers to don footwear now. Like our routines have changed, our dressing style has also transformed. Our OOTDs might not be quite fashionable now but we are surely working in a much more comfortable way. Maybe that is the gift we were all waiting for. But let us be honest, dressing up helped us refresh. Looking ourselves in the mirror every morning seemed quite empowering. And yes, your outfit also impacts your attitude towards things. Wearing a pant suit will instantly give you boss vibes. Well, wearing one at your home can be a little too much and even a bit awkward. So, we have come up with some amazing outfit ideas that will help you work from home and yet be comfortable.
The Tee Dress
Tee dresses are your best friend when it comes to work from home. It may look like an over-sized t-shirt but it is quite trendy and extremely comfortable. And plus, there is just piece of clothing that you need to don. This means that you do not have to worry about matching it with a pair of trousers or jeans. You can simply slide into a tee dress and enjoy work from home in utmost comfort.
Cargo Joggers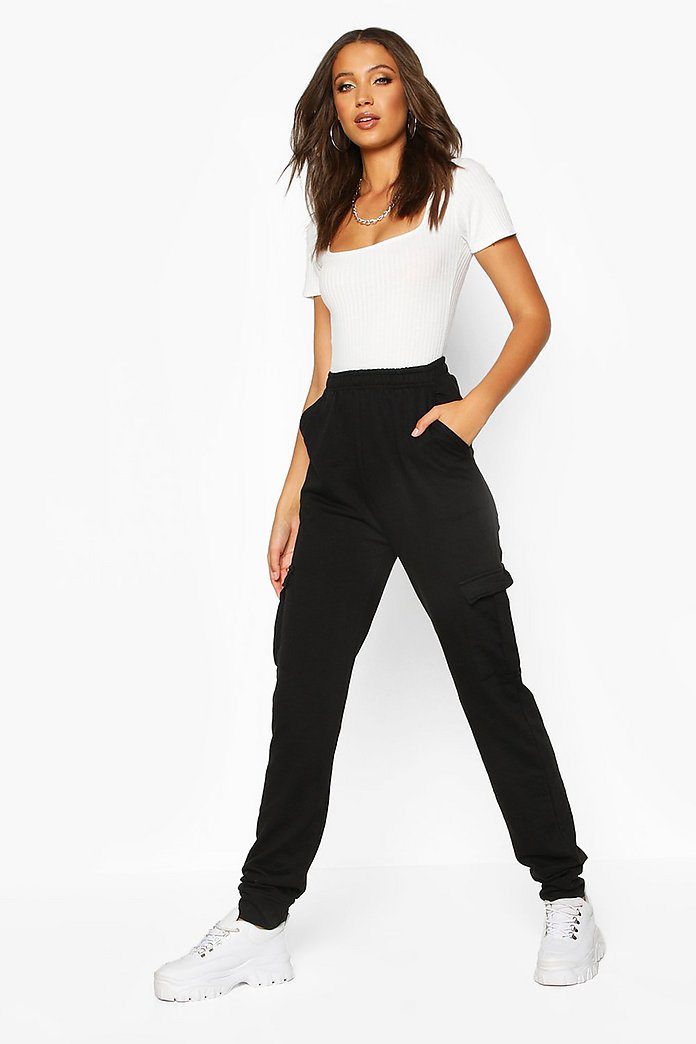 Just a single pair of joggers is not enough for anyone. If you are someone who has ever tried one, you know what we are talking about. Joggers are a little baggy but only the way you would like it. This is the type of clothing that will make you feel organised without even doing a lot. This is because joggers tend to have a definite shape to them that suit almost all body types. And over that, they are extremely comfortable as well. Most of them usually have an elastic or drawstring waist and even an elastic at the ankles. This gives your legs and your waist a cinched effect. Pair them with a fitted top, and you are ready to go to your work desk (at your home).
Sweat Suit 
Another amazing outfit that requires zero effort is the evergreen combo of a sweatshirt and a pair of sweatpants. Yes, thus making it a sweat suit. Well, what if you cannot don a chic and sophisticated pant suit, you can always wear a comfy and fuzzy sweat suit that will make you feel warm and cozy. This is a great pick for those chilly days. Grab a cup of coffee and get ready to work like a champ in this suit that will keep you warm from head to toe.
Biker Shorts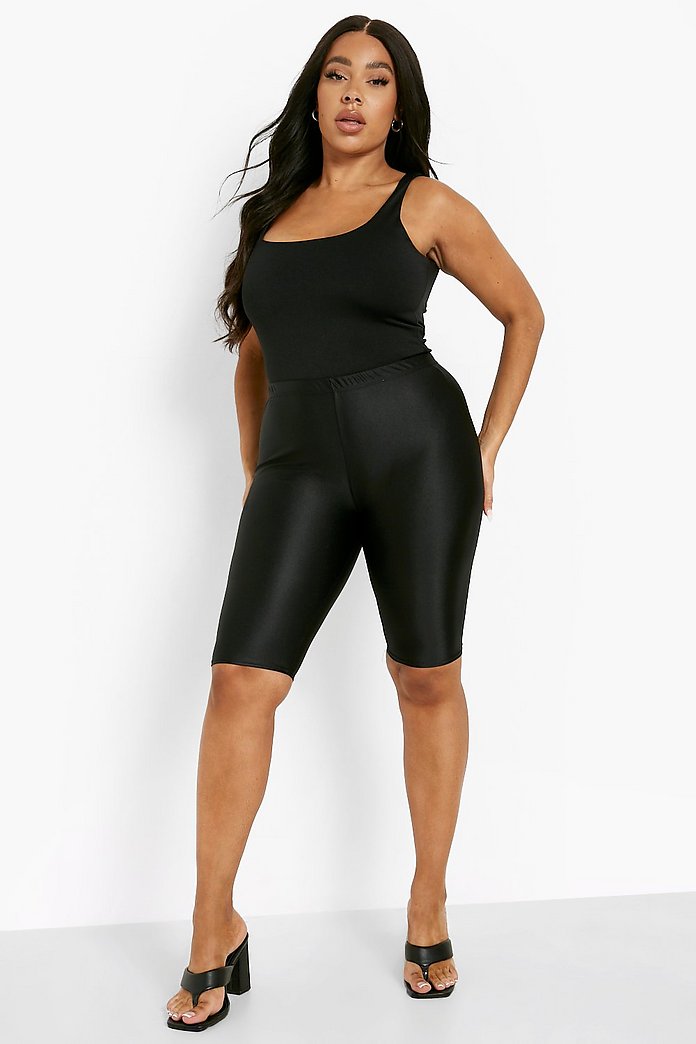 It may be cold in some areas but if you are residing in a city that experiences scorching heat, you should opt for biker shorts. These are extremely lightweight and comfortable. You can easily sit in these for hours without feeling sweaty. While it is an athletic clothing piece, it can also be quite flattering. You can simple tuck in an over-sized tee and you will have a really relaxed yet put-together look. Great for your work from home days.
Maxi Dress
Yet another comfortable yet stylish piece of clothing is the maxi dress. It still is a classic and can be paired with anything. Whether you wear it as is or pair it with a chunky knit sweater, a denim jacket, or even a delicate cardigan; a maxi does justice to everything. It can accentuate the look of almost anything. And all of this while being comfortable is truly a fringe benefit. It is quite flowy so you would feel quite light and breezy throughout the day. And not for work from home but this is a great pick even for your usual office days.
Paperbag Pants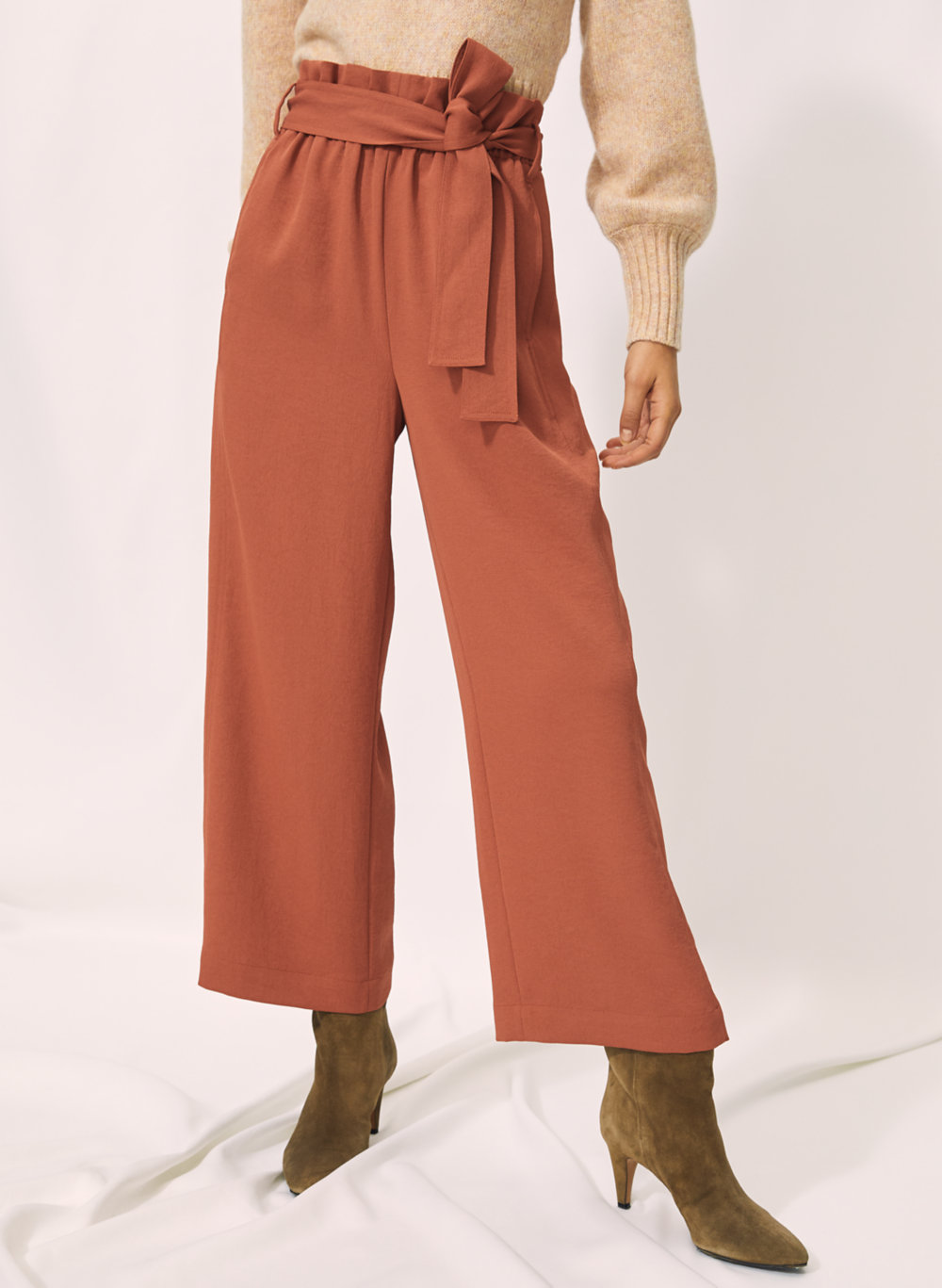 This is probably one of the only types of pants that make stylish look extremely easy. This is because the design of these pants does it all for you. The paperbag effect on the waist gives it a cinched feel making you look extremely chic and stylish. Also, these are high-waist which makes your legs look longer. So, overall, they give you an amazing shape and yes, you guessed it right they are very comfortable. Just pair it with a plain top and you are all sorted.
Always finding time to dress up for work from home can be a little tricky owing to all the domestic chores. But putting in some effort every once in a while will only help you. We hope that these options will help you work from home in style!