Effect of Coronavirus on India's Education
As we know, state governments around the country have briefly begun closing down schools and colleges because of the coronavirus pandemic. As per the current situation, there is confusion regarding the reopening of schools and colleges. This is undoubtedly the most critical time for the education sector. During this period, various universities are conducting competitive examinations. With that, how can we forget about board tests, admissions to nursery school?
The immediate coronavirus solution is important or if, as these days pass, the closure of schools and colleges in India does not even have a short-term effect, but may even have far-reaching economic and social consequences. Let us tell you that it is predicted that about 600 million students worldwide will be affected due to the closing of educational institutions. It is important to keep in mind, we're talking about students going to classes.
First of all, let us see what all educational institutions are doing to tackle COVID-19.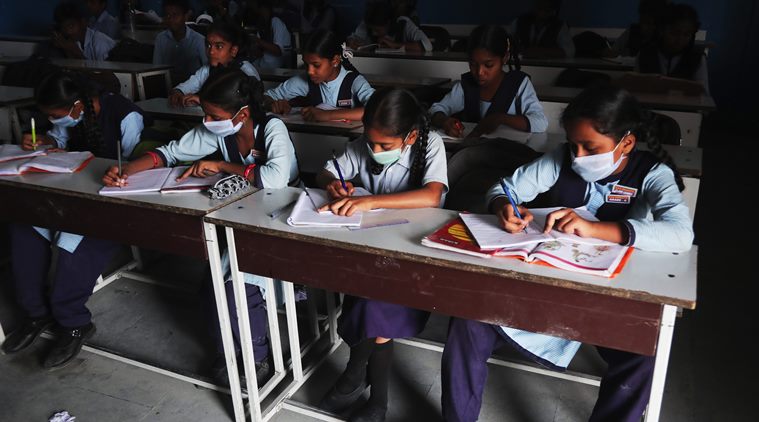 The steps taken by the institutions of education are as follows:
Schools closed
Delayed or rescheduled evaluations
Sanitisation and washing of premises.
Taking into account long-term ambiguity, etc.
Education sector: During COVID-19, influence and concern
All major entrance exams, including engineering , medical, law, agriculture, fashion and design courses, etc., are deferred, as discussed above. This scenario can be a disturbing ringing bell, especially in private sector universities. Perhaps some schools and teachers may face pay cuts, incentives and raises that may also be delayed.
Over the exam cycle, the lockdown has created confusion. Universities may face an effect in terms of a slowdown in student internships and placements, a lower collection of fees that may generate barriers to working capital management.
Another big concern is that the paying ability of many individuals in the private sector who cater to a significant section of the country's students may be impacted.
Activities of student counselling are also affected.
Several institutions will discontinue faculty recruitment plans for existing vacancies, which in turn affect quality and excellence.
The framework of education and learning involves methodologies for teaching and evaluation. These will also have an impact as a result of the closure.
In the lockdown period, technology may play an important role, such as studying from home and working from home. In India, online teaching methods may be introduced by some private schools. Online teaching strategies may not be feasible for low-income private and government schools to follow. And as a result , due to no access to e-learning solutions, there will be a complete shut down. In addition to learning opportunities, students will often skip their meals, which can contribute to economic and social stress.

The sectors of higher education are also disrupted. Many students from India went to countries such as the United States , the United Kingdom, Australia , China, etc. And these countries are facing huge crisis.  There could be a risk that applicants may not be accepted in the future. And if the situation continues, there may also be a drop in demand for foreign higher education in the long run.

Employment is a further major concern during Covid-19. Because of the present situation, students who have completed their graduation may have fear in their minds of withdrawing work offers from the corporate sector. The Centre for Indian Economy Monitoring reports that unemployment shortages range from 8.4% in mid-March to 23% in early April. The rate of urban unemployment is 30.9 percent.
We can't ignore the fact that technology plays a vital role in the educational system and this is the only demand for the current situation.
Possible options or alternatives during COVID-19 for disrupted education
Digital learning is a great solution. With the help of power supply, digital abilities of teachers and students, and Internet access, we can achieve this easily.
It is possible to have students coming from low-income backgrounds or the existence of disabilities, etc. distance learning programmes.
To provide teachers and students with encouragement for digitalisation.
The need to explore interactive tools for learning.
Measures to minimise the impact of the pandemic on work opportunities, internship programmes and research projects should be taken.
National reform of EDtech, which is the introduction of technology into the new Indian education system.
We should not overlook that successful educational practise is necessary for the capacity-building of young minds. At this time of crisis. The central government should take some steps to ensure overall progress in the region. Time will never hesitate, and this hard time will pass, too.                                                                                                                                                                                                                                                                                                                                                                                      Keep safe and stay at home. And until let us cherish the gift Covid has given us – time!