Romantic Quotes to Rekindle Your Love For Your Beloved
Love is definitely one of the most celebrated emotions of all times. And why not! The couples who have adorned the silver screen have had a great impact on how we perceive this emotion. One can easily say that one yearns to feel this emotion. And there is no denying as to how much you try to escape it, it will find its way to you. While there would a be lot of people who are the real-life examples of #CoupleGoals, your own love story would definitely be your favorite. So, to celebrate your special bond with your better half, here are a few love quotes for him and her that will help you express your truest emotions:
You might want to speak your heart out to your beloved. Express your feelings and tell them how much they mean to you. While there are a number of songs, and poems on love that can help you express your truest feelings, a simple love quote can also do the trick. And more than often, it is usually the small things that matter the most. Also, a quote is extremely versatile and you can fit one in and make any moment extra special.
"The best thing to hold onto in life is each other." – Audrey Hepburn
This is one of the most famous love quotes from the iconic Audrey Hepburn. The quote tell us that we should never let go the person we love the most. While everything else might come and go, love is the only constant.With time, you will realize that your special someone is the only one who will be stand by you even when the times are rough.

"My night has become a sunny dawn because of you." – Ibn Abbad
Another one of the most famous love quotes by Ibn Abbad tells us how love can change your life in some of the most amazing ways. Just the mere presence of your beloved is enough to feel complete. Even the tough times may seem cherishable when you have your other half by your side. Thus, you may feel even that the nighttime would not linger on and that a new day, full of possibilities is just round the corner. Tough times would not seem so difficult when your beloved is holding your hand and standing by your side.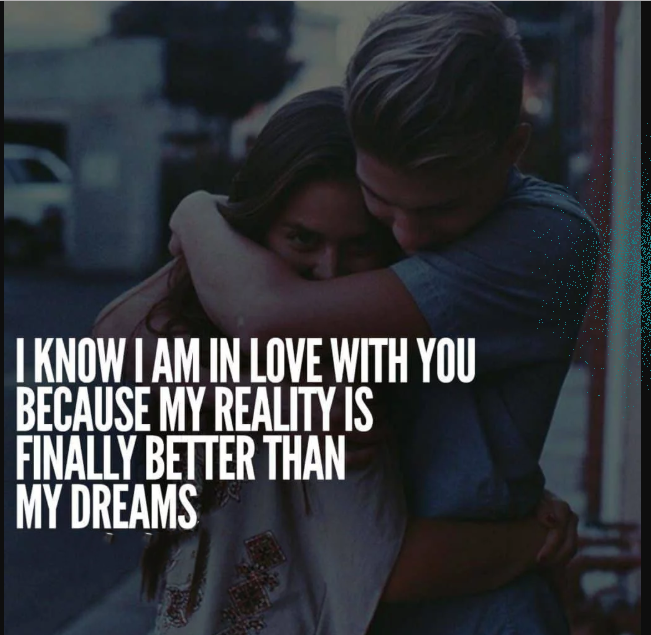 "I know I am in love with you because my reality is finally better than my dreams." – Theodor Seuss Geisel
People might have come across this quote a lot of times. These ever-famous lines were quoted by Dr. Theodor Seuss Geisel.
Remember the time when you used to daydream about having that special someone? Remember those butterflies in your stomach and that surreal feeling? It would all make sense now. All the love songs might not seem meaningless all of a sudden. Now that you know how this emotions actually feels, we are sure that your imagination would have not even been close to reality. This must be better than you would have ever imagined.
"I need you like a heart needs a beat."
Although the writer/speaker of these lines could not be accredited, this is a quote that can sum up the entire feeling of love. This quote tells a lot that how one would feel when they are separated from their loved one. The mere thought of this can be quite intimidating and might even feel like if you have skipped a beat or two. All you would need is your life partner to stand by you and you will be able to conquer any difficult situation that comes your way.
"I will love you until the stars go out, and the tides no longer turn."
Until the stars go out and the tides no longer turn? Well, we know that is never going to happen. This means that the speaker wants to express his love for his significant other would not fade until eternity. Most of the writers use various situations to express their thought and emotions clearly. And this quote might be one of the best ways to convey your emotions in the perfect manner.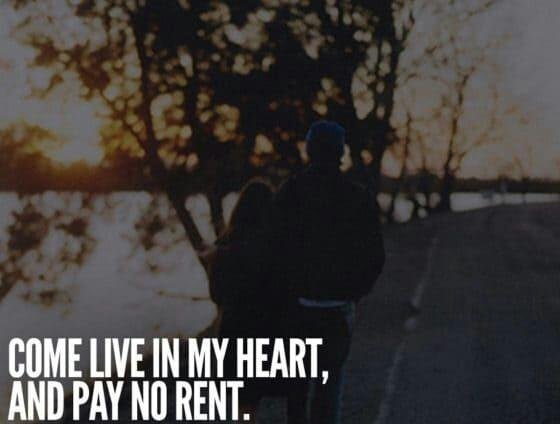 "Come live in my heart and pay no rent."
True love does not care about the materialistic stuff. When an individual is in love with someone, they do not wish for anything in return. All they would crave for is their presence rather than the gold and riches. You would not pay attention to their shortcomings and their imperfections when you are in love with them.
"If I know what love is, it is because of you." – Hermann Hesse
Love is an emotion that one cannot know about until they actually experience it. The moment you sense this emotion, you will start to feel that everything makes sense. Once you fall in love with someone, you will be able to understand how important that person has become to you. How special you feel when they are around you. And how you cannot picture your life without that one person. All of a sudden, your life will revolve around them. You will not leave no stone unturned to bring a smile to their face. And that is what love is all about.
We hope that these quotes will help you express your emotions in the most effortless manner. So, whether it is your loved one's birthday, your love or wedding anniversary, these love quotes are the best way to convey your feelings perfectly. Also, do not forget to get them a special present and make their day even more memorable.